Member of Warwick Hotels and Resorts

| | |
| --- | --- |
| HOTEL WESTMINSTER in Paris | Source: © Ruby BIRD & Yasmina BEDDOU |
Volcanic Island Fully Encircled By Reefs
Responsible Author: Ruby BIRD & Yasmina BEDDOU (Journalists/Directors) | paris - SAINT-BARTHELEMY - GUADELOUPE, 11/28/2017, 07:24 Time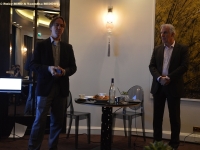 USPA NEWS -
Saint Barthélemy (Ouanalao), officially the Territorial Collectivity of Saint-Barthélemy, is an Overseas Collectivity of France in the West Indies. Saint Barthélemy was for many years a French Commune forming part of Guadeloupe, which is an Overseas Region and Department of France. In 2003, the Island voted (Referendum) in favour of Secession from Guadeloupe in order to form a separate Overseas Collectivity (COM) of France. Officially published in the French Official Gazette on 22 February 2007....
Fidji Live in Bonn
Responsible Author: Rahma Sophia Rachdi, J Foster | Paris, Washington DC, 11/15/2017, 00:44 Time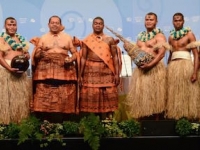 USPA NEWS -
On Wednesday 15 and Thursday 16 November, local perspectives on climate change and Pacific culture will take centre stage in Suva to be showcased and shared around the world through performances by some of Fiji's most powerful performers and youth orators. The events, "Fiji Live to COP23: Uniting for Climate Action", will be streamed through Facebook Live directly into the United Nations Climate Change Conference (COP23), happening in Bonn. Taking place on two nights – November 15th at 9:30 pm in Fiji (9:30 am in Bonn) and November 16th at 9:15 pm in Fiji (9:15 am in Bonn) from the University of the South Pacific (USP), the events will reach the entire conference as well as a global audience through social media. On Thursday, His Excellency the President of Fiji will also address the audience to introduce and launch the final event.
| | |
| --- | --- |
| | RAHMA-SOPHIA RACHDI |
| | Ruby BIRD |
| | Yasmina BEDDOU |
| | Daren Frankish |
| | Robbie Merritt |
This will be shown to users with no Flash or Javascript.