by Alahayi Nemaya & Dawit Kahsay

| | |
| --- | --- |
| South Sudan Flag | Source: Flags.net |
Between UN & Government
Responsible Author: Jedi Foster P/O Rahma Sophia Rachdi | Paris, Zanzibar, 08/21/2019, 01:25 Time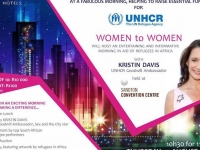 USPA NEWS -
The Women's Business Network for UNHCR (the UN Refugee Agency) hosted their inaugural brunch, Women to Women, yesterday at Sandton Convention Centre in honour of National Women's Month. The event served as an awareness building and advocacy opportunity to support access to education for refugee youth across Africa.
Kristin Davis, UNHCR Goodwill Ambassador and American actress best known for her role in Sex and the City was the keynote speaker for the event. "The Women's Business Network for UNHCR is a wonderful example of how we can support the journeys of people who have been forced to flee. Bringing to attention the needs of refugee girls and women has never been more important and giving them a chance in life through education is vital in helping them rebuild their lives," said Davis.
FOUR OUT OF TEN CHILDREN ARE STUNTED
Responsible Author: Jedi Foster P/O Rahma Sophia Rachdi | Paris, Zanzibar, 08/19/2019, 00:56 Time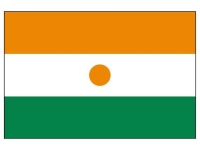 USPA NEWS -
Together with the government of Niger and the European Commission's Humanitarian Aid department (ECHO), UNICEF is fighting child malnutrition. Malnutrition is a major threat to children's health and development in Niger. More than 4 out of 10 children under 5 are stunted, robbing them of their full potential. Global acute malnutrition is consistently above the 10 per cent 'alert' level – even during times and in places where no nutrition-related emergencies have been declared. Micronutrient deficiencies are rampant, and more than 70 percent of children under 5 are anemic. Despite recent efforts, severe acute malnutrition rates and burden remain extremely high. On average annually, 400,000 children under the age of five are admitted to nutritional programmes in Niger.
| | |
| --- | --- |
| | RAHMA-SOPHIA RACHDI |
| | Daren Frankish |
| | Ruby BIRD |
| | Yasmina BEDDOU |
| | Roberto Magni |