Proceeds To Benefit Two Foundations

| | |
| --- | --- |
| Pierre Bergé's Collection @ Sotheby's France | Source: © Ruby BIRD & Yasmina BEDDOU |
By ACHMY HALLEY - Flammarion Editions
Responsible Author: Ruby BIRD & Yasmina BEDDOU (Journalists/Directors) | PARIS - LILLE, 10/27/2018, 08:56 Time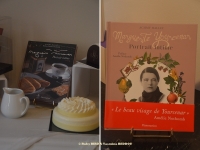 USPA NEWS -
In 1981, Six Years before her Death, Marguerite Yourcenar became the First Woman ever inducted into the Académie Française, and that Weighty Honor has been hanging around the Neck of her Reputation ever since. Marguerite Yourcenar was born Marguerite de Crayencour in Brussels in 1903. She lost her Mother at Birth, her Native Belgium at the Age of Six, and was forced to flee her Adopted France at Twelve.
October 13, 2018 - April 14, 2019 - LYON
Responsible Author: Ruby BIRD & Yasmina BEDDOU (Journalists/Directors) | PARIS - LYON - LYON METROPOLE, 10/16/2018, 08:44 Time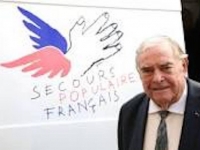 USPA NEWS -
During World War II, the Relations between Art and War can be articulated around Two Main Issues. First, Art found itself at the Centre of an Ideological War. Second, during World War II, Many Artists found themselves in the Most Difficult Conditions (in an Occupied Country, in Internment Camps, in Death Camps) and their Works are a Testimony to a Powerful "Urge to create." Such Creative Impulse can be interpreted as the Expression of Self-Preservation, a Survival Instinct in Critical Times. It is Important to observe how Big of a Part Art had played during the Post-War Period, consequently leaving behind a Sea of Brilliant Artworks.... Two Brilliant Examples are Bernard BUFFET & Jean COUTY !
| | |
| --- | --- |
| | RAHMA-SOPHIA RACHDI |
| | Robbie Merritt |
| | Ruby BIRD |
| | Yasmina BEDDOU |
| | Daren Frankish |