| | |
| --- | --- |
| Zero Tolerance Sexual Harrassment | Source: Youtube |
Underinvestment so far
Responsible Author: Rahma Sophia Rachdi, J Foster | Paris, Washsington DC, Zanzibar, 11/25/2017, 02:48 Time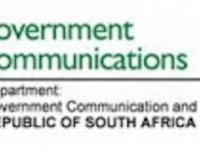 USPA NEWS -
South Africa is losing billions of rands in human potential each year because of an underinvestment in its children. If the country is serious about sustainable development, the potential of its children needs to be unlocked by prioritising investment in five key areas.These and other findings will be discussed at next week's release of the South African Child Gauge 2017, where Jeff Radebe, the Minister of Planning, Monitoring and Evaluation, will deliver the keynote address. The 12th issue of this annual review of South Africa's children considers how the implementation of the Sustainable Development Goals can create enabling environments in which all South Africa's children not only survive, but thrive – and to the benefit of the country's prosperity.
COP23 Bonn
Responsible Author: Rahma Sophia Rachdi, J Foster | Paris, Washington DC, 11/13/2017, 00:14 Time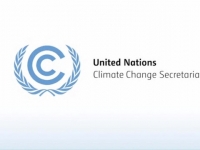 USPA NEWS -
The World Health Organization (WHO) and the United Nations Climate Change Secretariat (UNFCCC) signed a new Memorandum of Understanding (MoU) today to renew the two institutions' joint commitment to tackle public health challenges emerging from rising temperatures and to help countries boost the efficiency of their response to climate change.
The agreement coincides with the UN Climate Change aConference (COP23) in Bonn, and the need to ensure that countries with weak or inadequate health infrastructure receive support to protect human health and build climate resilience to respond to such threats.
| | |
| --- | --- |
| | RAHMA-SOPHIA RACHDI |
| | Ruby BIRD |
| | Yasmina BEDDOU |
| | Daren Frankish |
| | Robbie Merritt |
This will be shown to users with no Flash or Javascript.