Entertainment
ANT-MAN AND THE WASP - A Solid Improvement On ANT-MAN
To Be Released on JULY 18, in FRANCE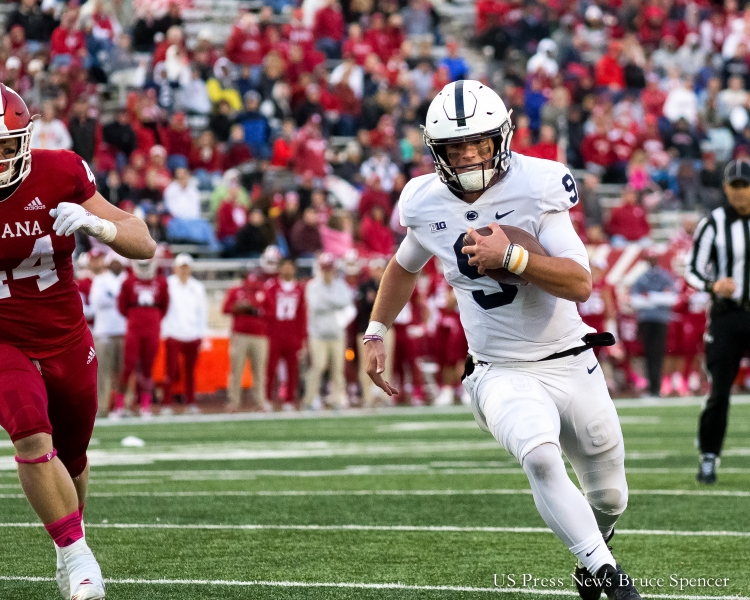 | | |
| --- | --- |
| ANT-MAN AND THE WASP | Source: Copyright Marvel Studios 2018 |
USPA NEWS - Ant-Man and the Wasp is a 2018 American Superhero Film based on the Marvel Comics Characters Scott Lang / Ant-Man and Hope van Dyne / Wasp. it is the Sequel to 2015's Ant-Man, and the Twentieth Film in the Marvel Cinematic Universe.

Directed by : Peyton Reed
Produced by : Kevin Feige, Stephen Broussard
Written by : Chris McKenna, Erik Sommers, Paul Rudd, Andrew Barrer, Gabriel Ferrari
Based on : Ant-Man by Stan Lee, Larry Lieber, Jack Kirby... Wasp by Stan Lee, Ernie Hart, Jack Kirby
Starring : Paul Rudd, Evangeline Lilly, Michael Peña, Walton Goggins, Bobby Cannavale, Judy Greer, Tip "T.I." Harris, David Dastmalchian, Hannah John-Kamen, Abby Ryder Fortson, Randall Park, Michelle Pfeiffer, Laurence Fishburne, Michael Douglas
Distributed by : Walt Disney Studios Motion Pictures
Running Time : 118 minutes
Release Dates : June 25, 2018 (El Capitan Theatre), July 6, 2018 (United States), July 18, 2018 (France)
Ant-Man and the Wasp is a 2018 American Superhero Film based on the Marvel Comics Characters Scott Lang / Ant-Man and Hope van Dyne / Wasp. it is the Sequel to 2015's Ant-Man, and the Twentieth Film in the Marvel Cinematic Universe.

Directed by : Peyton Reed
Produced by : Kevin Feige, Stephen Broussard
Written by : Chris McKenna, Erik Sommers, Paul Rudd, Andrew Barrer, Gabriel Ferrari
Based on : Ant-Man by Stan Lee, Larry Lieber, Jack Kirby... Wasp by Stan Lee, Ernie Hart, Jack Kirby
Starring : Paul Rudd, Evangeline Lilly, Michael Peña, Walton Goggins, Bobby Cannavale, Judy Greer, Tip "T.I." Harris, David Dastmalchian, Hannah John-Kamen, Abby Ryder Fortson, Randall Park, Michelle Pfeiffer, Laurence Fishburne, Michael Douglas
Distributed by : Walt Disney Studios Motion Pictures
Running Time : 118 minutes
Release Dates : June 25, 2018 (El Capitan Theatre), July 6, 2018 (United States), July 18, 2018 (France)
THE STORY

In 1987, Janet van Dyne / Wasp (Michelle Pfeiffer) shrinks between the Molecules of a Soviet Nuclear Missile, disabling it but entering the Microscopic Quantum Realm. Hank Pym / Ant-Man (Michael Douglas) raises their Daughter Hope believing that Janet is dead. Years later, Former Criminal Scott Lang (Paul Rudd) takes up the Mantle of Ant-Man and discovers a Way to both enter and return from the Quantum Realm. Hank Pym and Hope Hope van Dyne / Wasp (Evangeline Lilly) begin work on repeating this Feat, believing they may find Janet alive.

Two years after backing Cap in Civil War, Scott Lang is House-Arrested and trying to balance Fatherhood with running his Security Firm. But Hope Van Dyne and Hank Pym need his help once more, wrangling with a Ghost from their Past ; as well as a Troublesome Ghost (Hannah John-Kamen) in their Present...
OUR REVIEW

In its World of Over-Muscled Giant Slayers, the Wee Superhero Ant-Man (Paul Rudd) has proved an Anomaly because, even when he expands from Ant-Size to Giant, he remains a Regular Guy. That's still very much the Case in "Ant-Man and the Wasp," an Engaging Goof that resists Bludgeoning you with Bigness and instead settles for Good Vibes and Jokes. In too many Superhero Movies and especially Sequels, Characters don't as much talk to One Another as advance the Story in between Big Blocks of Action. "Ant-Man and the Wasp," is not just about what the Characters say and do but how they interact.
Ant-Man and the Wasp, the Third and Final MCU ( Marvel Cinematic Universe) Film planned for 2018, jumps back in Time and scale from Infinity War. Instead of taking in the Fate of Every Sentient being in Existence, it focuses on the Attempts to rescue one Woman who's been gone for 30 years. And instead of enlivening Suffocating Dread with Occasional Banter, it fully invests in its Silly Sight Gags and Endearing Humor... It's definitely a Breath of Fresh Air after Infinity War....

Ruby BIRD
http://www.portfolio.uspa24.com/
Yasmina BEDDOU
http://www.yasmina-beddou.uspa24.com/
Keywords: Ruby Bird, Yasmina Beddou, Ant Man And The Wasp, Superhero Film, Marvel Comics, Walt Disney Studios Motion Pictures, Peyton Reed, Stan Lee, Paul Rudd, Evangeline Lilly, Michael Pena, Walton Goggins, Bobby Cannavale, Judy Greer, France, July 18, 2018
Liability for this article lies with the author, who also holds the copyright. Editorial content from USPA may be quoted on other websites as long as the quote comprises no more than 5% of the entire text, is marked as such and the source is named (via hyperlink).
| | |
| --- | --- |
| | RAHMA-SOPHIA RACHDI |
| | Daren Frankish |
| | Ruby BIRD |
| | Yasmina BEDDOU |
| | Roberto Magni |