EASTERN DESIGNERS COMBINING EAST & WEST
Responsible Author: Ruby BIRD & Yasmina BEDDOU (Journalists/Directors) | Paris, 07/14/2015, 08:54 Time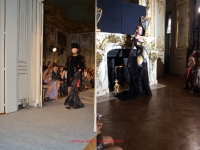 USPA NEWS -
PARIS is the place to be when dreaming of success in Luxury, mostly in Haute Cuture. Eva MINGE (POLAND), PATUNA (GEORGIA), Zvonko MARKOVIC (SERBIA) & Yulia YANINA (RUSSIA). Their great talent is to combine their passion for both Eastern and Western countries, proven by their worldwide reputation...
Some of special Haute Couture Designers
Responsible Author: Ruby BIRD & Yasmina BEDDOU (Journalists/Directors) | PARIS, 07/12/2015, 13:40 Time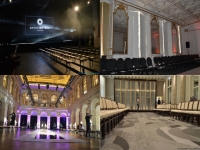 USPA NEWS -
Selection of some of Haute Couture Designers during PARIS FASHION WEEK FALL-WINTER 15/16.
Next articles will present more of great Designers including those ones showcasing their collection in prestigious locations: Palais de Tokyo, St James Albany Hotel, Palais Brongniart, Peninsula Hotel Paris,...
| | |
| --- | --- |
| | Daren Frankish |
| | RAHMA-SOPHIA RACHDI |
| | Ruby BIRD |
| | Yasmina BEDDOU |
| | Roberto Magni |